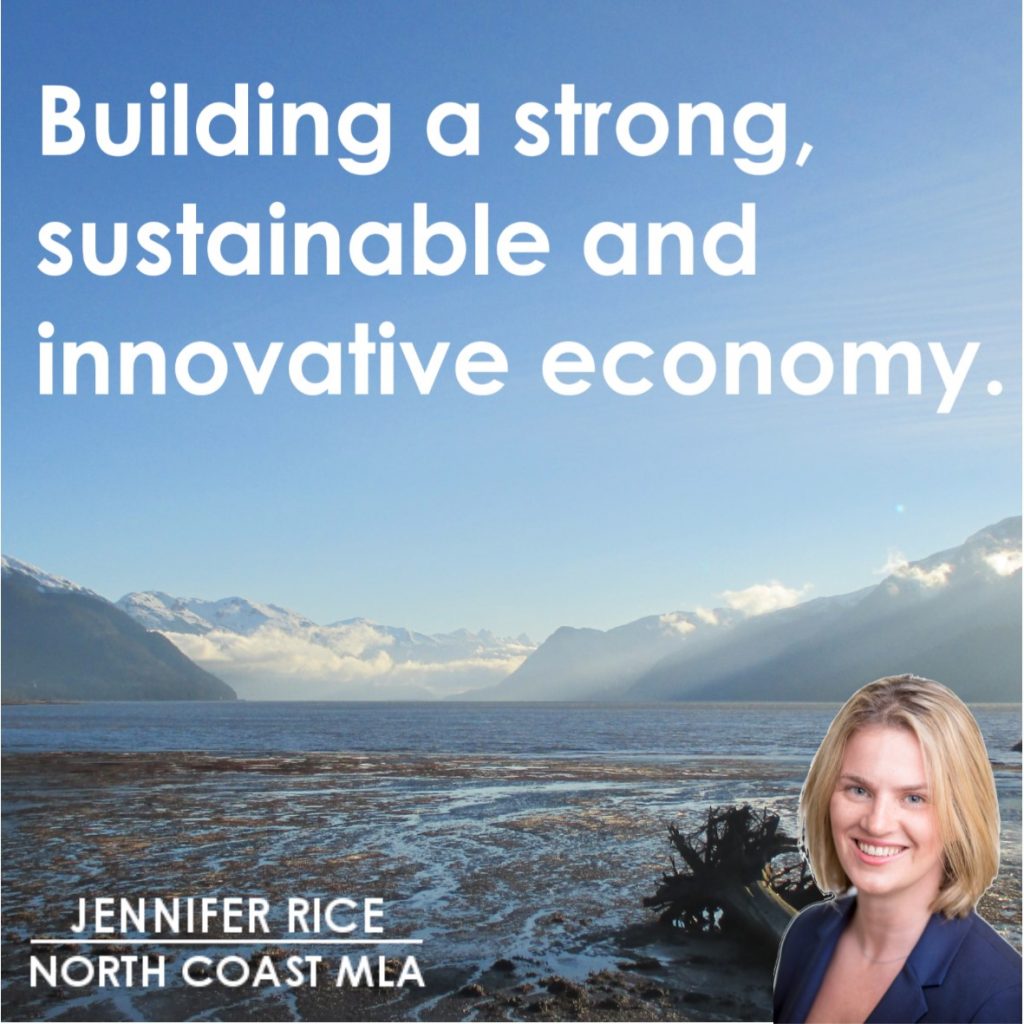 Provided to assist rural communities to reinvigorate and diversify their local economies, the BC Rural Dividend supported eight projects within our North Coast riding.
Rural development activities support government's commitment to building a strong, sustainable, and innovative economy that creates well-paying jobs for all British Columbians. Through this program we're assisting communities in navigating the changes impacting their economies.
Project categories for the program include:
Community Capacity Building
Projects that build the resources, capabilities and capacities of communities to deal with their key economic challenges and changes.
Projects that provide or improve community services to support economic diversity, expand market accessibility and enhance quality of life to attract investment.
Workforce Development
Projects that offer training and skills development opportunities, especially for youth, so they stay in the community or return if they have left.
Projects that help ensure resilience in the local workforce by attracting, retaining and training workers.
Community and Economic Development
Projects that help rural communities plan to build a foundation for economic growth or improve community vibrancy.
Projects that implement strategies to support economic growth.
Business Sector Development
Projects that increase new business creation, business growth and adaptability in the community.
Projects that allow communities to retain existing businesses and encourage their expansion.
Congratulations to our North Coast recipients!
Port Edward Historical Society, 10,000 Haida Gwaii Museum Society – $100,000
Heiltsuk Tribal Council – $238,050
City of Prince Rupert – $150,000
Cariboo Chilcotin Coast Tourism Association – $80,000
Community Futures Development Corporation of Cariboo Chilcotin – $100,000
Bella Coola Valley Tourism – $10,000 Nuxalk Nation – $500,000
To learn more about the program, who is eligible and how to apply follow this link: https://tinyurl.com/yb4nt9u5